By choosing European Colostrum Industry, you can be sure that you are working with a serious, reliable partner and a market leader when it comes to colostrum in Europe.
European Colostrum Industry pays close attention to its entire process, in order to ensure that the biological activity of its products (in particular, IgG) is maintained. European Colostrum Industry sources all its products through a quality system (ISO, GMP, etc.), which ensures very high quality and reliability.
Freeze-dried or spray-dried bovine colostrum.
High concentration of protein: 70% protein.
High concentration of active antibodies: minimum of 30% Ig.
Option of a product that is certified 'IBR-negative', that is, a product that is free of antibodies against IBR.
Perfect dilution (instant powder)
Outsourced work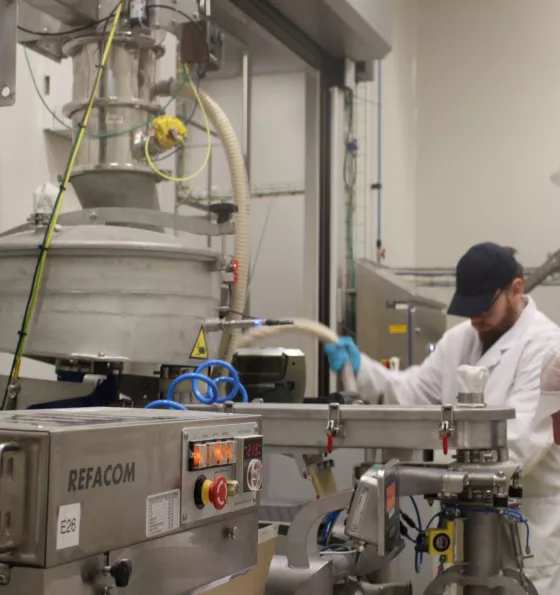 European Colostrum Industry offers its expertise and experience in drying colostrum to the animal feed industry.
Thanks to its experience and its new, cutting-edge investments, European Colostrum Industry has mastered the entire process of drying bovine colostrum.  ECI offers its expertise in drying bovine colostrum in a certified quality environment (ISO 9001, ISO 22000 and GMP). ECI's MSD (Multi Spray Dried) Spray Dryer  makes it possible to dry colostrum, preserve its biological qualities and obtain a granulated powder that is completely soluble (instant powder)
Quality certification/assurance
Quality management system
Food safety management system
Self-inspection system: compliance with the HACCP (Hazard Analysis Critical Control Points)
FCA (Feed Chain Alliance) complies with OVOCOM specifications concerning the production of animal feeds.